This guide will help you choose the "perfect video agency" for you. And if you find this guide biased in any way, I will send a box of cookies to your home. And that's my guarantee.
Read first part of this guide here.
A few months ago, I had a call with a prospect. They needed an explainer video, and I had to turn them down. Reason? Because we were not "the perfect" agency for them.
I know this is not good for business. But we are creative folks, not traders.
6 out of 10 prospects have no idea what to look for in a video production agency.
They find us on Google, compare with other premium-level agencies, and choose one that "feels right."
It is like shopping in a mall. You go there, forget what you wanted to buy, and end up filling your cart with things you don't need.
And who likes malls?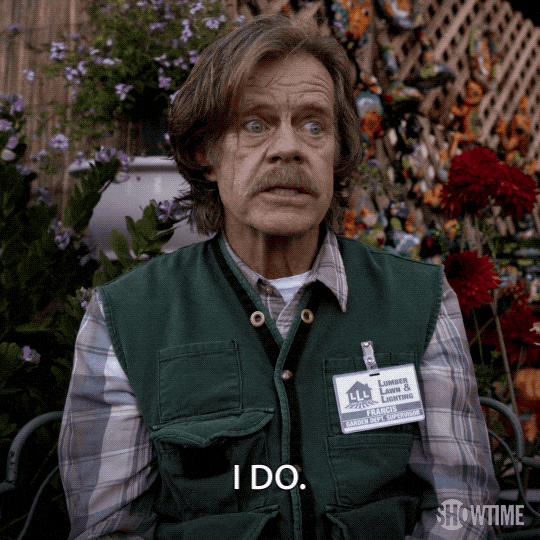 Today, we will understand how to determine which agency is best for your business.
Understand your position
Before even approaching a video (or marketing) agency, understand your positioning.
What kind of clients do you want? Are you working in a B2B market or B2C?
What is the core of your business?
And what about your primary USP?
If you are the founder of your company, then you must have read and revised your business plan plenty of times.
You know the ins and outs of it. You know precisely what you need.
If you have just bootstrapped, then sir, you might not even need a fancy video.
There's no preaching to the choir. Video can definitely give you a headstart by miles. But unless you have funding backing your investment, focus on the essentials of your business first.
Budget vs. Concept
Do you have a budget? Do you have a concept?
If you have either, then you'll get the other.
If you have neither, then you'll not go further.
Case a) You have a budget
Let the agency know your budget (if you know it).
They will tell you what they can offer in that 💲number.
This way, you will have a precise benchmark of expectations and deliverables.
Case b) You have a concept
If you have a vision, share that with these agencies.
They will give you an estimate of their fees.
Now, you will have the 💲numbers from several agencies.
This is the best way to hire your "perfect" agency.
Understand your audience
Why do people need YOUR business?
Are you solving a problem for them? What are you adding to their lives?
I remember a client rejected us for some other agency.
They were suppliers of non-branded clothes, targeting retail shop owners. 
They were adamant about having one long video featuring everything about their brand.
We advised them to create several short videos (instead of one long) because retail managers are busy people. They cannot (and would not) watch a long video.
Another agency offered a longer video at the same price.
The client wanted to hit two birds with one stone. Missed measurably (miserably).
Moral: Hire an agency that researches well and understands your business (rather than taking it from you).
Understand your goals
Set your goals, and write them down somewhere.
Whether you need a product demo video, a social media video, or anything else – let your agency decide that for you.
They might be doing this for longer than you and have proven insights on what works best. 
You should take care of the messaging, clarity, and outcome.
Leave everything else – to your perfect agency.
If your agency cannot help you in the matter, then they are not an agency (more on that later).
Understand the Returns
If you are backed with seed funding - congratulations 🎉. 
Videos (like explainers, live shoots, and corporate shoots) require a hefty budget. 
But it is always worth it, thanks to the effort and resources your agency will put into it.
It doesn't mean you should throw away the capital like water.
Find the value a production house provides upon the fee they charge.
A 30-second video and a 60-second video will charge differently.
Don't overpay for a service that cannot cover the investment.
In a creative line, you cannot always measure returns on investment.
But you can measure "returns on image" as explainer videos can boost your brand image in the long run.
Check their portfolio
I say this many times.
Always double-check the portfolio of the agency you are looking into.
Make sure they actually created those videos. I advise contacting companies they claimed they worked for (it is easier than you realize).
We should look for Authenticity and Creativity here.
Check to see if they have past experience with a company or product like yours.
Check their clients' achievements
Everyone claims big names (like Apple, Google, and Twitter) on their landing page.
Make sure they are not fish-hooking you.
Also, make sure their clientele has actually benefited from the video.
I know several agencies in the USA (good friends of mine) who have created videos for big-ass companies, but their videos got lost in the
marketing materials. Sometimes agencies are not to blame here. Post-publish marketing is not their job. But advising and guiding your client
on publishing and distribution is a sign of a great agency.
Does your agency do that?
See their video testimonials, case studies, and Clutch reviews.
If an agency is not on the Clutch, they are not in the world.
You can fake testimonials, but you cannot hire CXOs to praise your worthiness publicly.
The Final Call
Having a video made is nothing less than an adventure. Are you prepared for that? Does this agency support your decision?
Read this little guide to shortlist agencies efficiently.
With these two guides, you will never fail to find and hire the perfect video agency for your business – ever.
Difference between an agency, a studio, and a production company.
Nowadays, there's no significant difference. Some add "agency" to their names, and some add "studio."
But we are very detail-oriented. Let us tell the difference by an example.
A man walked into a bar. There were two bartenders -  an agency and a studio.
Agency asked the man what he wanted.
The man said, "a whiskey."
Agency: "had a rough day?"
Man: "yeah, I want to relax a bit"
Agency: "then why don't you try Château Corton (red whine), it is relaxing."
Another man walked into the bar.
He said, "I want a beer,"
Studio replied, "here you go, and here's your check."
This is a major difference between an agency and a studio.
The studio will do what you want with the resources they have.
Agency will do what works best, no matter what it takes.
Agency are people working with you. Studios are people working for you.
A production Company and a Studio are somewhat the same.
I hope you had a good read and can now proceed with your agency search.
If you need to talk to me directly or have any doubts – call us directly. Ask for Rees or any of our experts.
We will help you.